In Icesolation you are in charge of communications in an expedition taking place in Northern Asia to find the source of ancient artifacts described in secret documents. But an unexpected explosion destroys equipment, kills most of the team and seals the rest inside an ice cave. Now it's up to the player, who is located on the surface, to guide the survivors out using only a radio and a scanned map of the area.
In Crimson Cardinal the player will follow the main character in a point-and-click detective game with strong Film Noir and Comic book influences. The core of the gameplay will be gathering information in conversations and exploring new areas. Next to these known mechanics, psychologies will player a big role in the game. The mental state of the main character will force the player to adapt to these changes.
Crimson Cardinal is a story about Leo, a Crimson Lake detective. Haunted by the events of his most recent case, Leo is struggling to cope with the challenges of his daily life. But years later the detective is dragged back into the action of the police force after losing his best friend and the Police Chief to a serial killer.
A rogue-like survival game based on board game mechanics, Nyheim mixes traditional- and videogaming to create and ever-changing story of hope and survival. The game takes place in the city of Nyheim after an apocalypse, where you must survive in the harsh environment. Diverse city offers many challenges as you fight against hunger and the mutated rats, meet new survivors and battle together for the next day.
Nyheim mixes board games and computer to offer an ever-changing story of hope and survival. As you progress in the map and the food becomes more scarse, the cards can be your saviours or worst enemies. The battles use dice to determine the outcome, so you never known when it takes a turn in the worse, or will a lucky strike save your day?
Ninja Maid is a fun - easy to play – isometric arcade game for mobile devices. The goal of the game is to become a ninja. In order to become a ninja, the teacher challenges the player to clean the levels as fast as possible, without being seen by the residents.
Do you want to become a Ninja?
Do you think that becoming a Ninja is easy?
No! You need to learn it the hard way...
... The clean way!
King's Council is a very unique boardgame-like strategy game, with different game modes, including single player, hotseat and multiplayer over internet.
Xenocide is a top-down, arcade shooter in an arena-like setting. Your objective is to survive as long as possible against hordes of enemies.
Along with some common firearms, there's a vast amount of power ups to aid you in this endeavor. Before each match, you can choose the power ups which have a chance to drop during the fight, to fit your playstyle.
Of course blasting baddies might be more fun with a friend, so there is also a possibility for local co-op.
Started: August 2014
Platform: PC
Demo Release: April 2015
Full release: August 2015
State of Matter is a 2D platformer game combined with challenging puzzle elements. Changing the player's physical form between cloud, liquid water and solid ice is the cornerstone of the game, and every state has their unique features that are needed to pass the challenging levels and worlds. The game world consists of 5 planets with different environments, residents and features.
We are a small and passionate team from Oulu, Finland, and we're determined to establish a gaming start-up in the future. We have a strong experience in interactive media/game conceptualization, prototyping and development. We aim to give players challenging and new gaming experiences now and in the future.
Started: Fall 2014
Platform: Mobile (Android, iOS)
Genre: 2D Platformer/Puzzle
Estimated release: Q4/2015
Broken Memories is a story-driven surreal 3D point 'n' click adventure game for PC that takes place inside the human mind. Our main character Stuart is on a journey to regain his memories bit by bit while examining the insides of his mind. You as the player will decide how to rebuild his past and find out the truth behind his broken memories.
Team Memories is an aspiring game start-up from Oulu, Finland. We are an innovative 8 people team with a strong background for game narration and 3D art. We aim to bring deep experiences that immerses the player to the game world. Our passion is to make quality games with food for thought.
Bonnie The Brave: Space Courier is a colourful 3D action platformer in the vein of Crash Bandicoot combined with the exploration of Metroidvania games. It's being developed by a team of 7 people with backgrounds in Media, Engineering, Art and Culture who came together as game development students to create something they love.
Started: Spring 2014
Platform: PC (+consoles)
Genre: 3D Platformer
Renegade Rockets is an awesome new action adventure game being created for mobile devices and PC's.
Follow the adventures of Milo, a young orphan and an aspiring Renegade Rockets, who escapes from his dreary life in an orphanage and sets out to capture his dream in a mystical land known as Far Away. Blast through a variety of different kinds of worlds filled with beautiful, strange, and imaginative levels. Complete insane challenges to earn artifacts you can use to upgrade your rocket in preparation for the ultimate challenge: winning the race of the famed StarFall festival.
Started: Spring 2014
Platform: Mobile (iOS, Android & WP8)
Genre: Adventure/Racing
Estimated release: Q1/2015
Started: Autumn 2013
Platform: PC
Der Kapitän is a streamlined and tablet optimized version of submarine simulations made popular by the Silent Hunter series on PC. This time around there will be no micro-management of crew members, painstakingly detailed 3D modelled interiors or hours spent in vain in search of targets - We will focus on the distilled excitement of piloting an "Iron Coffin" in the cruel seas of WW2.
The game is built inside a story of a single German captain, trying hard to convey the personal side of the war instead of thrilling Hollywood heroics. It may be true that war never changes, but it will certainly change you
Started: Autumn 2013
Platform: iOS, Android
Genre: Light Simulation
Business model: Premium, Episodic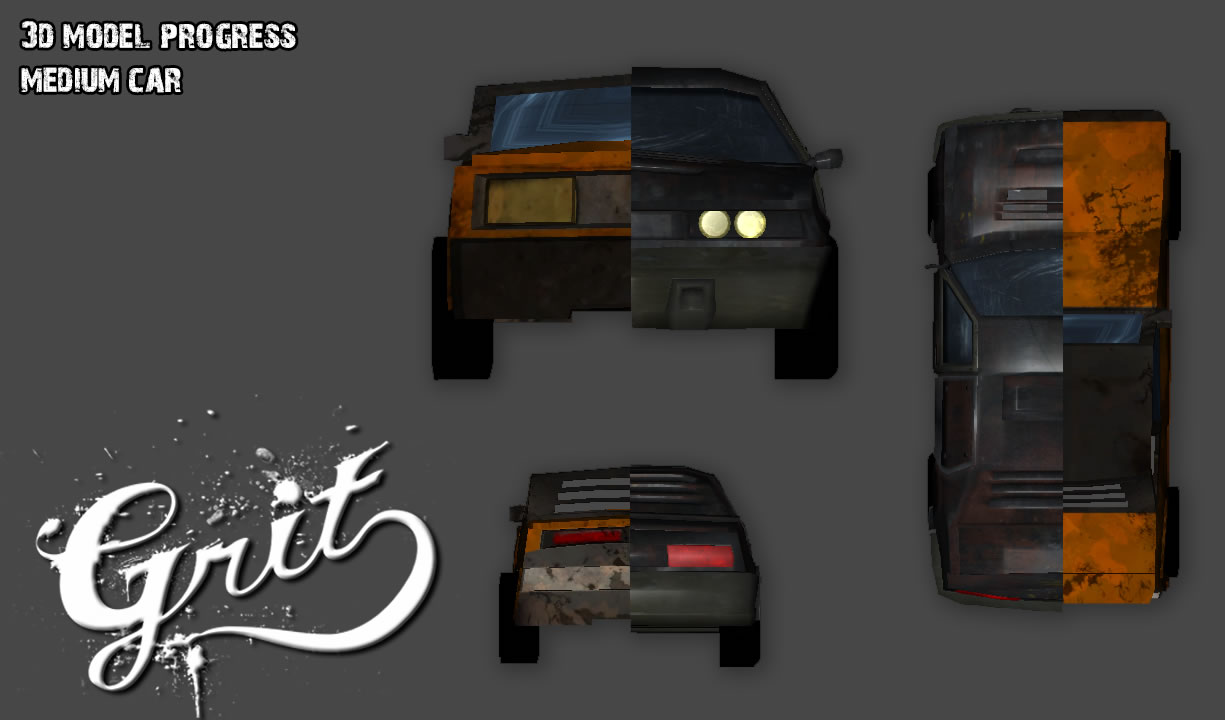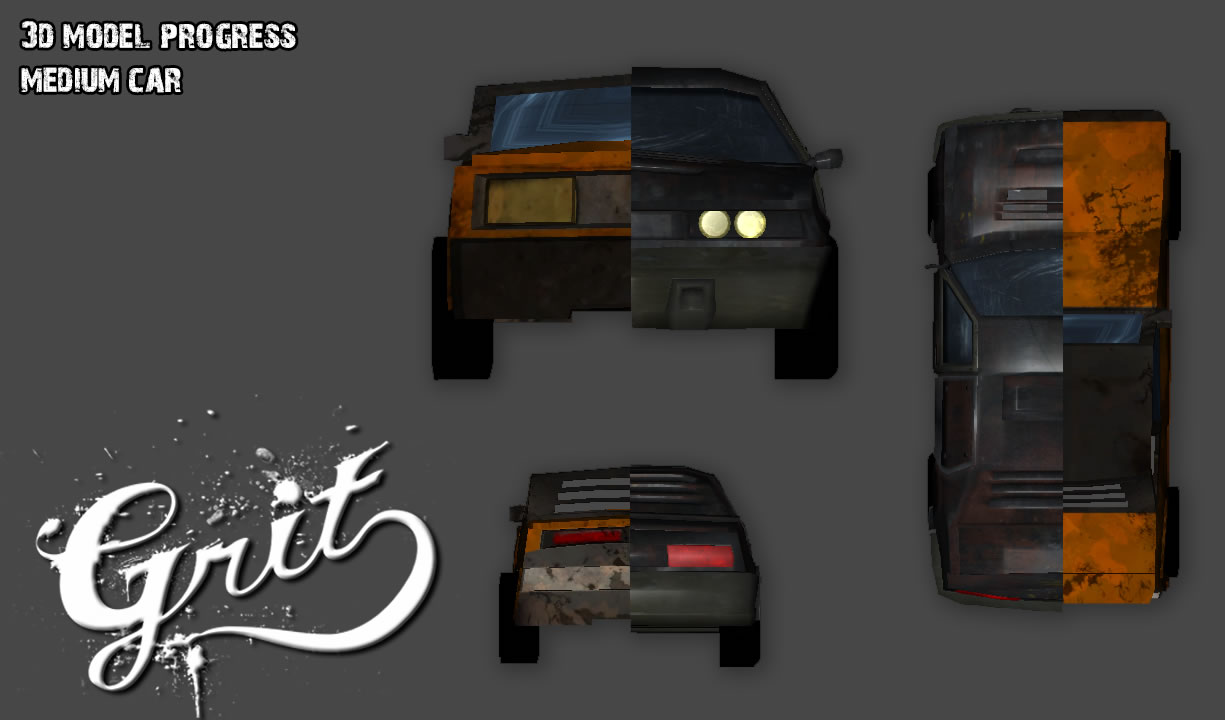 Hamsterscape is a social puzzle game which connects you with your friends through Facebook. Your task is to help Henry to freedom by solving puzzles and race who gets the best scores!
Space Stingrays is a playable graphic novel. The novel events take place in outer space, in a rich science fiction world called the Scrap Belt. The Scrap Belt is a ring around a red sun, an enormous graveyard of warships destroyed in an intergalactic battle. Within the Scrap Belt machine evolution has gone on for a millennium, and it has resulted in millions of species living space ships. From this fascinating world grows an epic story of Space Stingrays. The story is filled with power struggles of the Belt species, mind blowing creatures and deep philosophical issues. Can machine be really living? What is the cost of ultimate power? How do you weigh life, love and responsibility? The story is told as a graphic novel which fits tablet devices perfectly.
In between the novel chapters you can step inside the story to help the stingrays in their mission of salvation. Player action comprises of unique space flying with multiple flocks of space stingrays. It combines elements of RTS with puzzle mechanics. Tablet devices allows you to command the flying flocks with your fingertips.
Platform: Android tablet
Engine: Unity3D
Genre: Adventure/Action/Puzzle
Publishing date: 9.April.2014